Rendez-vous à la rentrée pour les prochaines sessions !
Intéressé⋅e par une formation ? Retrouvez ses dates et son manuel en libre accès en cliquant ci-dessous.
Dès que possible, nous communiquerons sur le format des sessions à venir, en présentiel ou en ligne.
N'hésitez pas à nous contacter pour toute question.
À bientôt,
L'équipe Dalibo
Trainings
Dalibo offers 11 different training courses split in 5 main tracks: Administration, Performances, Development, Transition to PostgreSQL and SIG for geo data.
Administration
DBA1 - Administration PostgreSQL

DBA2 - PostgreSQL Advanced Administration

DBA3 - PostgreSQL Backup and Replication

Performances
PERF1 - PostgreSQL Performances

PERF2 - Indexation et SQL Avancés

Développement
DEVPG - Développer avec SQL

DEVSQLPG - SQL pour PostgreSQL

Transition vers PostgreSQL
DBAADM - Administration PostgreSQL pour DBA expérimentés

MIGORPG - Migrer d'Oracle à PostgreSQL

SIG
SIG1 - PostGIS for beginners

SIG2 - Advanced PostGIS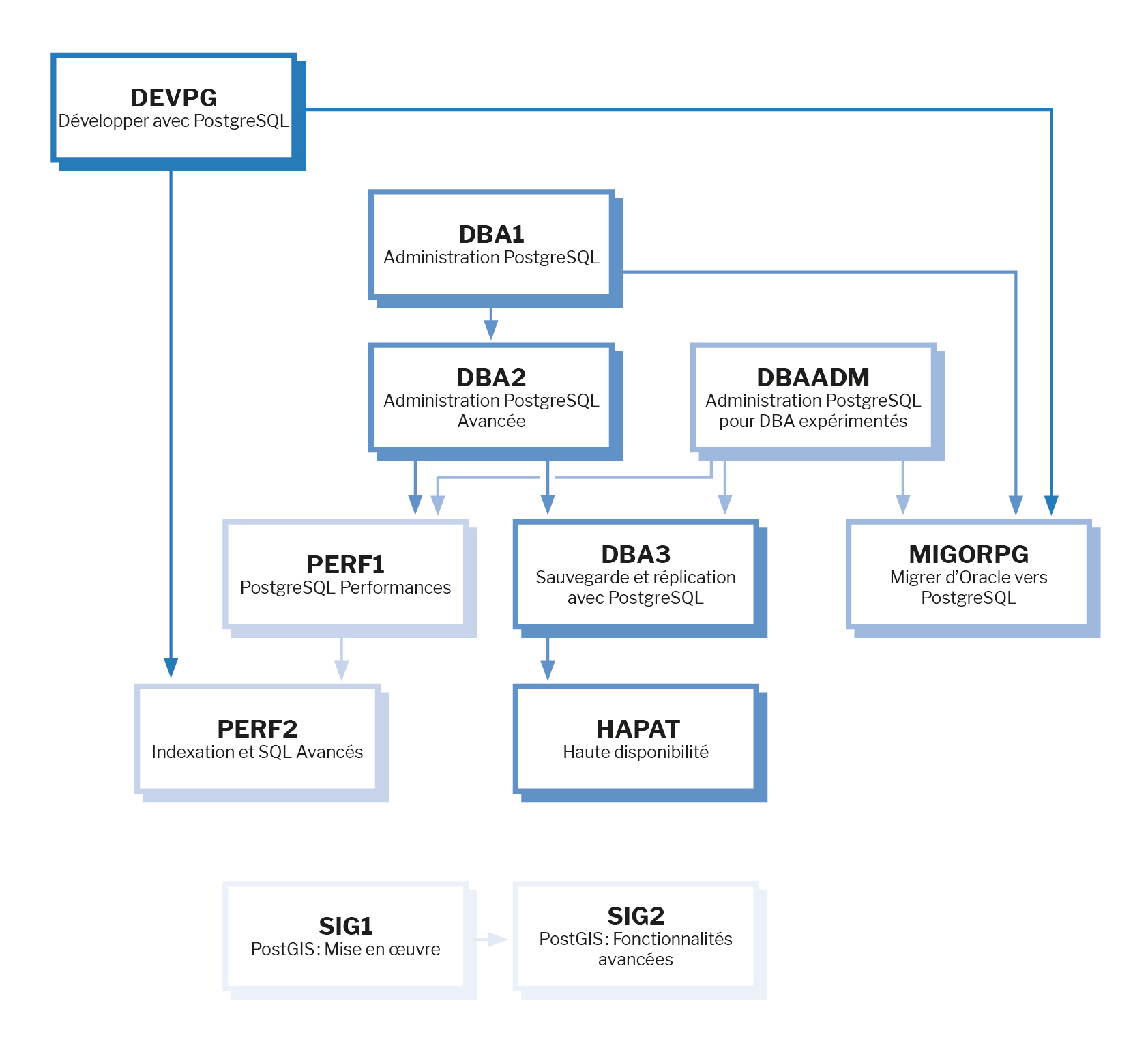 Our training catalogue is currently only available in French but we can provide training in English on request.
For more details, contact us.