PostgreSQL Support
Dalibo offers clear support plans. Our assistance is designed to protect and secure your data and your services. Dalibo guarantees a quick response from a PostgreSQL expert to all your questions.
Our support plans
Formule de base
Appels et mail illimités
Temps d'intervention (GTI) : max. 2 heures
Alertes de sécurités par e-mail
Accès illimité à notre base de connaissance
Intervention sur site en cas d'urgence
Possibilité de participer à nos workshop
Tarification à l'instance
Extensions
Traitement prioritaire de vos sollicitations (garantie de temps de résolution)
Couverture 24/7
Connexion à distance pour faciliter le traitement des anomalies
Supervision active des instances avec remontée d'alertes
Administration à distance des bases de données
Audits trimestriels
Options
Monitoring
Performance
Migration
PostGIS
Pooling
High-Availability
Backup
Administration
Unlimited PostGIS support
Dalibo is in partnership with Oslandia to offer unlimited PostGIS support. This unprecedented collaboration offers a unique support gateway for your PostGreSQL/PostGIS databases.
For more details, contact us.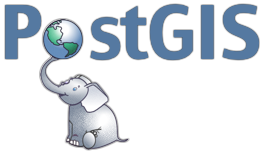 Contact our expert team
Our technical assistance is available 24h/7.
If you've subscribed to our support, you can reach our team directly: